We organize special theme nights from
September till May.


WHISKY DINNERS

Once a month,please email or call for details

Our 6 course gourmet whisky Dinners
A specially formulated dinner with
every course a whisky pairing.
During the dinner Wullie will tell anecdotes and facts (and fictions) about your meal and the served whiskies
These dinners are often many weeks in advance
sold out, please book well in advance.

Prices start at €80 all-in.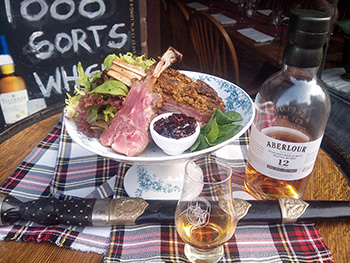 Regular live music sessions
Please call or email for further information



BURNS SUPPER

The Saturday on or directly after 25th of January,
a celebration of the life of Scotland's national
Bard Robert Burns.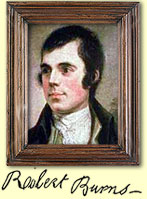 In every country in the world where you find Scots,
you will find a BURNS SUPPER,
This is THE most traditional of Scottish parties....
There is no menu choice, everyone eats the same
meal everywhere in the world, there is live music ,
lots of poetry and jokes...and needless to say,
lots of Whisky!
This evening is mostly fully booked by October the
previous year, 4 months in advance, so be on
time if you want a really special evening.


WHISKY TASTINGS

These can be organised in the
restaurant, at home or in your business,
contact Wullie for prices and possibilities.